Austin Clarke Prize in Literary Excellence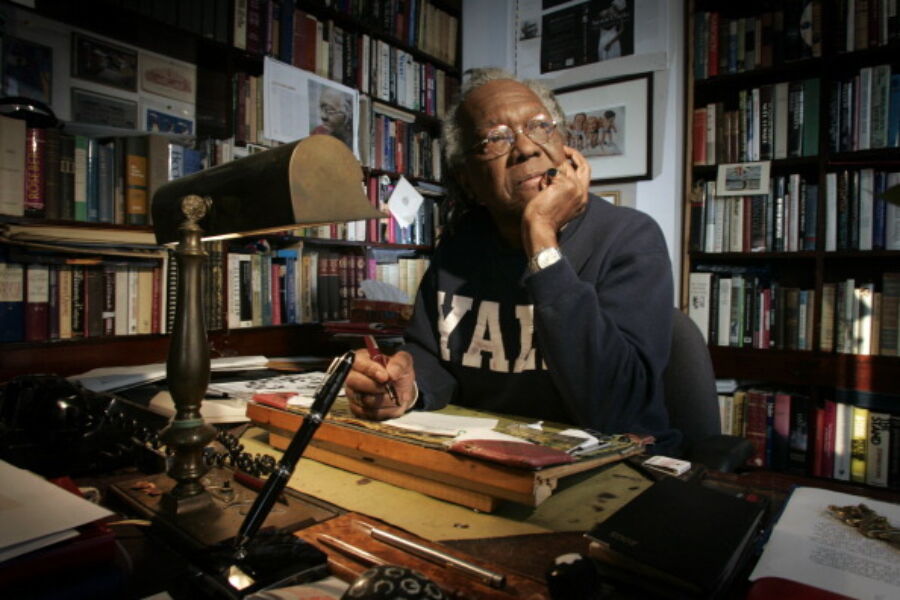 The Austin Clarke Prize in Literary Excellence serves to honor the memory of Austin Clarke (1934-2016). Clarke was, above all else, an exceptional writer, one who disrupted the expectations of what Canadian literature could and should become. His literary career was characterized by impressive productivity. In the span of his lifetime, he published eleven novels (including his 2002 Giller-winning The Polished Hoe), nine short story collections, two poetry collections, along with a number of memoirs. In this large body of work, he continually questioned the homogeneity implied with the development of a Canadian cultural establishment. He was deeply critical of the official Canadian position of multiculturalism, but to consider his work a "realist or sociological account of Black life in Canada" would be, as Paul Barrett notes in the introduction to his 2017 "'Membering Austin Clarke: A Puritan Special Issue," a fundamental misreading of the value of his writing. Although Clarke began his writing career as a reporter at the Timmins Daily Press and The Globe and Mail, his vast body of literary work has "never been realist, nor has it ever been reportage: it is a polyvocal, hybridizing, experimental, introspective, satirical, patriarchal, offensive, provocative and—at times—outraged artistic reflection on life in Canada" which "demands" a stylistic account.

We at The Ex-Puritan agree. We have long been admirers of Clarke's work, and with this renaming of our annual literary award, we want to encourage our readers and writers to think through what it means to rebuke the Canadian cultural establishment. We want our writers to continue Clarke's legacy by reimagining the boundaries of Canadian literature. Equally important to this, however, is a focus on style. Although we divide this award by entries into fiction and poetry, we want our submitters to reimagine the boundaries of what fiction and poetry can look like. We actively encourage submissions that are experimental with form and unrelentingly demand an attention to their style. We believe that Austin Clarke would've wanted nothing less.
How to submit
To enter the Austin Clarke Prize in Literary Excellence, simply follow the link below. All entries must be previously unpublished, original work, and must be written in 11 or 12 point font. The documents must be .doc, .docx, or .odt files and must not have identifying information on them to ensure a blind process reading process (remove your name, address, and contact information from the document itself). For short story submissions, please include a word count. No works over 7,500 words or under 1,000 will be accepted or read. Each submission to the poetry prize can include up to 4 poems, or up to 4 pages (whichever comes first). We welcome multiple entries in either genre, but no simultaneous submissions are permitted. We also do not accept any collaborative work for the prize.
All submissions must be accompanied by a $20 entry fee, which can be paid through Submittable.
1st Prize (Fiction & Poetry): $1,000
Runner-Up (Fiction & Poetry): $200
* In addition to the prize money, the prize winners and runners-up in both categories will be published in the fall issue. Winners will be announced online when the fall issue is released.

Thank you for entering the Austin Clarke Prize in Literary Excellence, and good luck!
Information for Patreon Supporters
If you support us on Patreon at the Submitter Tier ($10/month), you can enter for free. Email us at [email protected] with your submission(s) and let us know. Alternatively, you can donate your entry to someone else. If that's the case, email us or let us know through Patreon who would like to donate your free entry to. They can then submit by emailing us at [email protected].
2023 Judges
Judges for the 2023 Austin Clarke Prize in Literary Excellence will be announced in mid-2023.